Online retailing is here to stay and more and more people have shifted to online buying. Retailing is passé, e-tailing is in!
The main apprehension about buying clothes online is about colour, texture and fitment. Over the last few years, sellers have taken efforts to educate and assure buyers about the quality of their products. With secure payment gateways, buying online is now a click away.
Online retailing is also responsive. The designs and colours liked by more people result in more refinements. Feedback is instantaneous and sellers act on them quickly. There are processes in place for returns if one is not satisfied with the purchase and this has brought in more trust into online buying.
Ordering clothes online is simple and you do a bit of homework and follow these tips, the purchase you make will be the one you desired and your money would be well spent.
Also check out Swami's take on the Best Hair Curlers In India
Size Chart
Almost all retailers will provide a size chart but they can vary in specifics. Check the size chart thoroughly to understand what it denotes. Swag Swami's size guide is as follows: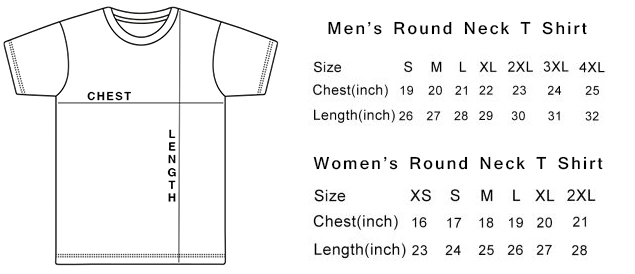 For best results, apart from looking at the labelling like L, XL, XXL, consult the size chart and guide.
For Tees, two measurements are important. The width from shoulder to shoulder and the height from shoulder to hip. Keep a current measurement handy and use it while making a purchase.
Quality
Quality is one of the hardest things to assess when it comes to Online Fashion Shopping. This is one of the primary reasons why several people still avoid Online Fashion shopping in spite of its obvious ease and benefits. When it comes to printed T Shirts like you find on Swag Swami, there are 3 types to be aware of:
Heat Press Printing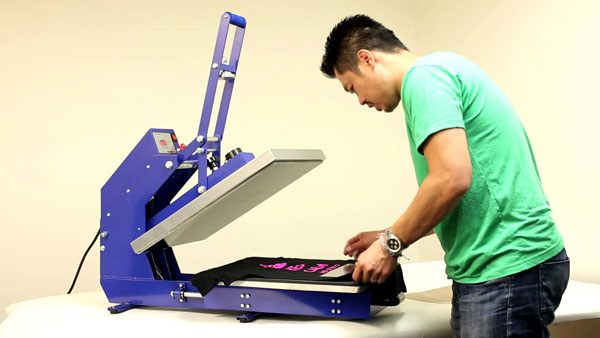 In this method, the print is first printed onto a Heat Press paper and then transferred onto the T Shirt using a heat press machine. However, the print quality is usually poor and often does not last long.
Screen Printing
This is the age-old method of creating prints on merchandise. A screen is prepared for each design and then the appropriate coloured dyes are placed on the screen in order to be transferred to the T Shirt. The primary disadvantage of this method is that only a limited number of colours can be printed per T Shirt. The print quality is Medium.
DTG Printing (Digital Printing)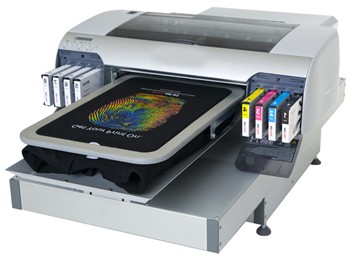 Direct To Garment or DTG Printing is the latest and most advanced method of creating printed T Shirts. In this method, the designs are directly printed onto the T Shirt using state of the art DTG printers. This makes it possible to create realistic looking multi-colour designs that last a lifetime such as this Yolo T Shirt! Print quality is Excellent!
All Swag Swami T Shirts are printed using DTG Printing technology!
Delivery
In order to ensure hassle-free delivery of your fashion goods, be sure to follow the following tips:
Provide a clear address (with landmarks if any) and contact number(s). This will help your delivery reach you faster and without fail.
Make sure you are available when the product arrives. Returns due to buyer unavailability during delivery is a spoiler both for the buyer and the seller.
Do take the time out to check the return policy of the website you are buying from.
We at Swag Swami are completely dedicated to customer satisfaction and so offer a No Questions Asked Return Policy! Oh and we go above and beyond as well – we offer a Rs. 50 cashback to cover the courier cost that it would take to send the product back to us!
Also check out Swami's take on the Best Backpacks in India
Arm yourself with these 3 Online Fashion Shopping hacks and make your shopping truly hassle-free!