The 6 Best Acrylic Paints of 2020 – Buy Online in India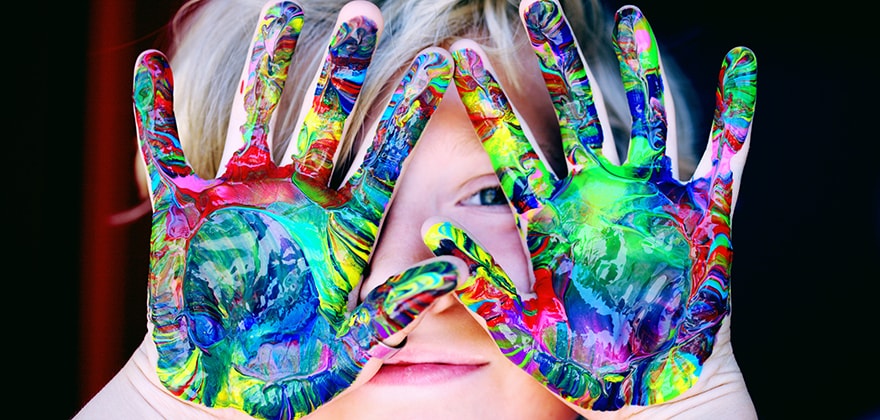 Whether you are a student of art, a professional painter or paint as a hobby, acrylic paints are a great choice to work with. These water-based acrylic emulsion paints are economic, dry fast, offer a range of colours and are easy to use. Available in many grades (student/artist) in India, acrylic paints are versatile and can be used in a wide variety of materials like canvas, paper, terracotta or wood. Best results are achieved when painting on porous materials. If painting has to be done on plastic or metal, a proper undercoat and overcoat should be done to protect the painting. Using various acrylic mediums the paint effects can be created to look like watercolours or oil painting.
As someone who's interested in Art, you might want to check out our super awesome Mandala T Shirt Collection and Kawaii T Shirt Collection. In this article, we will review at length various brands and help you pick the right one for your needs.
Also check out Swami's take on the Best Brush Sets for Acrylic Painting
Having seen the quick verdicts above, let us now dive deep into the individual paints and see what makes them the best acrylic paints that you can buy online in India. As you might already know, the paints come in two categories – Student Grade and Artist Grade. Let us look at them one by one:
Student Grade Acrylic Paints
Acrylic Paints vary by a lot of different factors based on the way it is manufactured and the way it is meant to be used. These determine the price of the product and naturally the colour output that you get with the acrylic paint. Acrylic Paints that are usually cheaper and easier to use (no mixing needed) are categorised as student grade acrylic paints. These are ideal acrylic paints for beginners and hobbyists. Let us now take a look at the 3 best student grade acrylic paints that you can buy online in India.
1) Camlin Kokuyo 40/20ml 12/18 Colours Acrylic Paint Set
Though billed as an artist's set, this is ideal for serious students, beginners and those who want to try out painting as a hobby.
Total number of shades: 12/18
Add on – Gel medium and Retarder Medium. The retarder medium delays drying and gel medium gives the paint thickness.
Ideal for Canvas, paper, terracotta or wood. Also suitable for metal, plastic  and many other surfaces
If you want more quantity and less variety pick the 12 colour set.
If you want more variety and less quantity you can pick the 18 colour set.
Priced economically it offers good value for money.
2)Daler-Rowney System 3 Original Selection Acrylic Paint Set
Daler-Rowney is a well-known brand in art and printing materials. They have a range of acrylic colours for both artists and students and their student range is named System 3.
They are comparatively cheaper than true artist brands like Golden so are ideal for large area of painting and undercoats.
Although we've recommended the Original Selection Set here, the paints are also available as single tubes so you can pick and choose the colour you want immediately and build up a collection.
The range is good with 60 colours
Use directly from tube for thicker finishes
Mix with water for thin finishes
All colours are intermixable
3) Pidilite Fevicryl Acrylic Paints for Beginners
Fevicryl is India's very own favourite brand for all things artsy. Their line of acrylic paints is superbly priced in order to be affordable to everyone.  Let us look at a few of its key features:
Value for money if you are considering individual colours
Range is limited to around 20 colours
Colour is lightfast and holds true
Colours are intermixable
Quick drying time
Artist Grade Acrylic Paints
Acrylic Paints that are manufactured with the best materials and those that have been tested for aspects such as longevity, UV-resistance, colour trueness, etc. are categorised as Artist Grade Acrylic Paints. These are usually expensive and one should buy the colours that they need as per the use. It is generally a good idea to build up your colour set over time. Let us now take a look at the best artist-grade acrylic paints that you can buy online in India.
1) Golden Heavy Body 59ml Tubes
Golden produces high quality acrylic paints for artists. They have an extensive range of colours and supporting medium like gels and molding pastes for altering the paint thickness and matte finish.
Their range is extensive with more than 100+ colours.
Golden also produces a range of slow drying paint under the "Golden Open" brand. The range is limited but covers all basic colours. These colours stay usable for hours without drying up.
High Flow is their brand of fluid acrylic paint.
2) Liquitex Heavy Body Professional Acrylic Paints
Liquitex is a renowned paint brand that manufactures super high quality Professional grade paints for artists across the globe. Their products are now available for Indian Artists through Amazin India. Let us now take a look at a few product features.
The texture is buttery and sticky so ideal when using a knife or thick painting (impasto).
Highly pigmented for true colours
Offers smooth satin finish
Intermixable
Wide range of 105 colours
Available in 30 ML bottles and 2 Oz (59ml) tubes
3) Colour Technik Professional Heavy Body Acrylic Paint Set
Although not directly for sale in India, we can still buy this wonderful Acrylic Paint set thanks to Amazon Sellers who ship it directly from the United States. However, this does take a couple of weeks to arrive, so be sure to order well in advance if you are planning to gift it for someone's birthday.
The texture is flowy so it naturally works well with soft brushes.
Highly pigmented for true colours
Offers a silky and vibrant texture
Intermixable
Comes in a neat gift box set
ACRYLIC PAINT BUYER'S GUIDE
Student Grade Acrylic Paints
Understand your skill level and buy accordingly (beginner/intermediate/graduate)
All brands use intermixable colours. Try them out to gain experience
Use gel medium to thicken your painting
Use retarders to delay the drying out time.
Always use purified water to avoid fungal attack on the paints. This happens especially with those in bottles.
Also check out Swami's take on the Great Paint Brush Sets That Are Cruelty-Free
Artist Grade Acrylic Paints
The colours last a long while so opt for high quality brands and build up your colour collection gradually. Example- Golden
Use acrylic mediums to achieve the desired paint effect. You can tweak the transparency or texture of the painting.
Always use purified water to avoid fungal attack on the paints. This happens especially with those in bottles.
Sedimentation can happen due to the pigments. Regularly stir/shake the paints when not in use. Stir with a brush if sedimentation persists.
We hope you love the products we recommend! Just so you know, Swag Swami may collect a share of sales from the links on this page.