7-Ways To Protect Yourself While Playing Cricket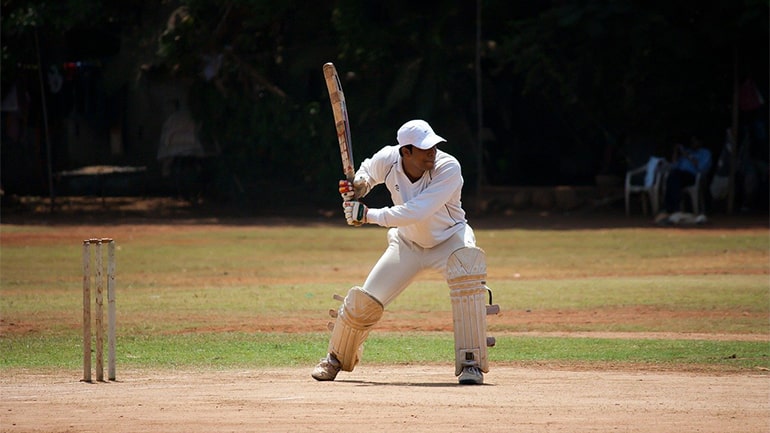 Whenever you play a sport outdoors, it is important to take care of yourself. Being exposed to the elements such as sun and dust makes it imperative that you take certain measures to protect yourself. There is no point in ignoring this and by that, you end up harming yourself. So, we have decided to give you some help regarding this. We have split up the self-care into different categories. We will tell you about their importance and also what you can get to take care of them. Let us take a look at how it is going to be done.
Also check out Swami's take on Tips for Choosing the Best Cricket Bats
REVIEW - BEST CRICKET GOGGLES
Have you ever had this moment where you could not go for a catch because the sun was in your eyes? If that is the case, then using sunglasses is a no-brainer for you. When playing under the hot sun, you need to protect your eyes. Prolonged exposure to sunlight can lead to cataracts. With the special UV film, these goggles offer protection and make you look stylish as well. By wearing them, you will be able to go for those catches that you earlier could not attempt.
Also check out Swami's take on The Best Cricket Shoes That You Can Buy Online in India
You must also factor in comfort for your eyes as well as nose as that's where these goggles will be resting. The glasses cannot be too heavy, or it will fall off when you run. So, what do we recommend?
Best Cricket Goggles for Men - Abqa Trends Gladiator MVIP
Best Cricket Sunglasses Under 500 - Tenebrose White
REVIEW - BEST CRICKET HATS & CAPS
Apart from the goggles, this is another way which you can protect your eyes and face. If you are going to be spending a lot of time under the sun, a hat or cap is an absolute necessity. Depending on your preference, you can go for a cap or a traditional hat also known as a Panama hat. Either way, you cannot go wrong when it comes to taking care of yourself. The material used for the hat plays a big role in handling the heat that you will be facing. So, what do we recommend?
You may also like…
Best Cricket Hat With Brim - DSC Panama Atmos
Best Cricket Cap for Men- DSC Attitude
REVIEW - BEST CRICKET SUN PROTECTION PRODUCTS
You might be thinking that you are safe from the sun with the goggles and the hat but there is another thing you will have to use. When you are bowling, you will have to remove your hat and goggles. What is going to protect in situations like this? Sunscreen is the answer and you can get ones that are made for sports. Think of the SPF or sun protection factor and you can experiment a little to see how much is needed for you. It also has to be waterproof since there is going to be a lot of sweat dripping from your face. By extension, it must also be non-greasy. So, what do we recommend?
Best Cricket Sunscreen for Men - Naturence Herbal Sun Block
Best Cricket Sunblock for Men - RE' EQUIL Ultra Matte Dry Touch
Best Cricket Arm Sleeves for Men - Le Gear Fury Series
REVIEW - BEST CRICKET INNER GLOVES
Whether you are batting or keeping, gloves are an essential item. But to make them safer and more comfortable, we suggest you make use of inner gloves. They are better than the outer gloves in absorbing the sweat. This is important especially for keepers who might spend the whole day in the field. And when you wear them, you will realise that they have a better fit. This helps you perform better in the knowledge that you are protected. The trickiest part about getting one is finding the right size. But if you have that then there is no stopping you. So, what do we recommend?
Best Cricket Inner Gloves for Men - SG Club
Best Cricket Fingerless Inner Gloves for Men - DSC Attitude 2
REVIEW - BEST CRICKET HYDRATING LIQUIDS
When playing, you are going to be losing a lot of fluids. If you do not remember to keep yourself hydrated, there are going to be some serious consequences. Thankfully, there are special liquids than not hydrate you but also replenish the nutrients and electrolytes that you have lost. If a bottle is too much to carry around, you can also carry hydrating gels that fit into your pocket.Also check out Swami's take on the The Best Cricket Shoes That You Can Buy Online in India
These are more portable and give you the right kind of energy but in smaller doses. Based on your budget, you can get drinks or gels. The thing to keep in mind is that there are options available at both ends of the spectrum. Regardless of how much you pay, they will give you the energy boost that you require. So, what do we recommend?
You may also like…
Best Cricket Hydrating Liquid Under 200 - Ocean One8 Energy Drink
Best Cricket Energy Gel - Fast&Up Energy Gel
Cricket is a hard game played with a hard ball under harsh conditions. Sunburn, dehydration and cramps are some of the risks that you face when playing cricket.
Also check out Swami's take on The Best Cricket Kits You Can Buy Online in India 
We hope our article on Protecting Yourself While Playing Cricket goes some way in understanding how!
Leave a note on comments section about what you think. 
We hope you love the products we recommend! Just so you know, Swag Swami may collect a share of sales from the links on this page.