Cricket is India's most popular sport, let us rephrase that, Cricket is a religion in India with a pantheon of Gods like Sachin Tendulkar, Sourav Ganguly, M S Dhoni and Virat Kohli. In fact, the Indian passion for cricket is what keeps the world cricket economy moving forward. With supporters in every country where cricket is played, India is the undoubted the force which drives cricket. In addition to being the main driver behind the Cricketing economy, some of the best cricket bats are also manufactured in India.
Also check out Swami's take on The Best Cricket Shoes That You Can Buy Online in India
Top Cricket Bats and Bat Manufacturers in India
Cricket requires a lot of equipment at competitive level. Bats, balls and other protective gear make playing cricket a costly affair. But you can pick the best equipment for a reasonable price if you know where to look.
This article is meant as a guide to buy some of the best cricket bats in India online. If you list the top 10 or even top 5 cricket bats in the world, you will find it is dominated by Indian made bats. Here, we concentrate on bats that cost between INR 1000 to 4000. Professional cricket bat price like M.S. Dhoni's bat can go above Rs. 20,000 or more. This article is meant for those who are starting their innings as passionate young cricketers and want value for their money.
India is the biggest manufacturer of cricket goods along with Pakistan. The Indian sports industry is based around Jalandhar, Meerut and Delhi. It is dominated by a handful of companies. B.D.Mahajan & Sons (BDM), Sunspareil Greenlands (SG), Sareen Sports (SS), Beat All Sports (BAS) and Spartan are some of the best cricket bat manufacturing companies in India and the world.
Also check out Swami's take on Best Hiking Shoes That You Can Buy Online in India
You may also like…
Types of Cricket Bats – English Willow/Kashmir Willow & Popular Willow
Tennis ball cricket and leather ball cricket have their own followers in India. These Tennis ball cricket bats are lightweight and made of popular willow sourced locally. Proper cricket bats (leather ball cricket bats) are made of either Kashmir willow which is sourced locally or English willow sourced from England. English willow bats are costlier but provide better performance than Kashmir willow bats. For mid to senior level and beginners who care about the price, good grade Kashmir willow bats are ideal. Serious students and professionals at club level and above should prefer English willow bats. Popular willow bats are meant for tennis ball cricket alone.
There is further segmentation in bats like light bats, heavy bats, how many grains are there in the blade, what type of handles are being used, etc.
Also check out Swami's take on The Best Cricket Kits You Can Buy Online in India
Selecting A Cricket Bat – Price, Weight, Pickup and Other Things to Look For
Before you pick the ideal bat for you, you must check the weight, balance and number of grains on the blade and find a comfortable fit.
Weight
Modern cricket bats though heavy are designed to have great balance. A cricket bat should have a great pickup and when held in proper stance should have the right balance, neither bottom heavy or top heavy.
Sweet Spot
The sweet spot (ideal area where the ball should be met) should be in line with your style of play. For Indian conditions, sweet spots are designed from middle to lower due to the low bounce. This is the reason why cricket bats are are curved and also thick at the bottom.
Grains
The grains on a cricket bat denote the age of the willow. They are the straight lines that run along the face of the cricket bat vertically. More grains, older the willow and vice versa. A willow that is old will have lesser cushioning and rebound off the bat but will have a shorter period of knock in (explained at the end of the article) and ready to use more quickly. But it will also have lesser durability. The opposite is true for those bats with fewer grains; they require more care to season the bat but will last longer and will have greater cushioning while driving. Ideally, a professional cricket bat should have about 6 to 12 grains with ideally no blemishes in the wood.
Also check out Swami's take on Best Running Shoes in India 
Best Kashmir Willow Cricket Bats
Kashmir willow bats are made from willow trees grown in Kashmir. They are priced under 2000 rupees and compared to English willow bats, much cheaper.
Kashmir willow bats are best suited for leather (cricket) ball and hard tennis ball play.
The bats mentioned here are leather (cricket) ball bats and ideal for beginner to mid-level club players.
DSC stands for Deluxe Sports Company and is a renowned manufacture of cricket bats. The bat recommended here is a top quality Kashmir Willow cricket bat that is ideal for beginners and mid-level club players that is also one of the best under 2000 rupees.
They claim to use Energy Profile – I innovation that enhances power transfer on impact while playing.
Dwayne Bravo (Chennai Super Kings all-rounder) and Jason Holder of West Indies, Colin Munro of New Zealand, Moses Enriquez are some of the international players who use DSC brand bats.
---
SS stands for Sareen Sports. SS is a leading brand in cricket and covers the full range of cricket goods from kits, bats, balls, gloves and other accessories.
Sareen Sports is probably India's most popular cricket brand and this bat, the SS Ton is easily the best under 1500 in India.
The list of international players using or have used the SS Ton brand of cricket bats is quite long and includes M.S. Dhoni, Rohit Sharma, Virat Kohli, and Shikar Dhawan from the present Indian team and Sachin Tendulkar, Sourav Ganguly, Yuvraj Singh, Virendar Shewag and Gautham Gambir from the past.
---
SG is short for Sanspareils Greenlands which is probably India's largest cricket gear manufacturer.
These SG bats are known for their high quality finish and finesse in driving
Cricketing legends such as Sunil Gavaskar, Mohammad Azharuddin and Rahul Dravid and current players like Shane Watson, Hardik Pandya and Rishabh Pant use or have used SG bats.
---
Best Medium Priced English Willow Cricket Bats
English willow bats are made from imported willow grown in England. They are costlier than Kashmir willow bats but are the best for leather cricket ball in terms of performance and is also preferred in professional leagues and clubs. The English Willow Bats are generally lighter and offer more rebound than Kashmir willow bats. All test level and international matches are played using English willow bats.
English willow bats are best suited for leather (cricket) ball.
The bats mentioned here are medium priced English willow bats ideal for young players aspiring to move up and mid-level club players.
This great bat is an Australian brand also now made in India and sold. In recent years, several Australian batsmen have shifted over from Kookaburra to New Balance.
It has a large sweet spot and is made from grade 2 English Willow. This is by far, the best cricket bat in India under 10000. The New Balance DC-280 also has one of the biggest edges, thus enabling you to play a variety of cut shots with ease.
Current attacking players such as Aaron Finch and Steve Smith of Australia, Joe Root and Ben Stokes of England, David Miller of South Africa and Colin Munro of New Zealand use this brand of top quality cricket bats.
---
SS or Sareen Sports is a well-known cricket goods manufacturer. The SS Custom English Willow bat is a solid choice and is definitely the best cricket bat under 5000 in India.
Their English willow bat collection is vast and their Ton range of cricket bats are much preferred by professionals for their performance.
Players such as Keiron Pollard and Evin Lewis of Wesit Indies, Younis Khan and Misbah ul Haq of Pakistan, Andrew Symonds and Matthew Hayden of Australia used the SS brand English Willow cricket bats.
---
BDM or B.D.Mahajan & Sons is one of the most pedigreed cricket bat manufacturers in India. Their best cricket bats are manufactured in their cricket bat factory in Meerut in India.
BDM brand's Dynamic Power and other English willow bats are known for their quality and durability. Right now, this BDM Smasher bat is the best under 25000.
B.D.Mahajan & Sons is one of the oldest bat manufacturers in India. Their Smasher is made out of English Willow wood.
You may also like…
Best Junior/Kids Cricket Bats
Like cricketers, cricket bats too come in all sizes! Here is a chart that would explain what size to buy for what age & height. For example, from the below chart, you can see that for a 3 year old or 4 year old, Size 1 bat is recommended, while for a 6 year old, a size 2 bat is recommended.
Generally, all makers produce all the sizes. Junior, youth or kids cricket bats start from size 1 to size 6 and Harrow size which is one size higher than size 6 and one lower than regular full size bat.
You can refer Amazon's comprehensive guide to bat sizes and other important information to understand better about what makes these the best cricket bats.
Spartan is a value for money Australian sports goods manufacturer and their high-end bats have been favoured by top cricketers like M.S. Dhoni.
This bat is an affordable one that could be ideal for adults. It is definitely the best cricket bat under 5000 rupees that is available in India
---
BAS or Beat All Sports is a classy sports goods manufacturer that is equally well known in cricket and hockey. Their brand of cricket bats are called Vampire and are generally known for their finesse. This Vampire bat is ideal for 9 year old and 10 year old kids.
M.S. Dhoni currently uses BAS Vampire bats. Virat Kohli has also used this brand in the past.
---
Gunn & Moore, shortly referred to as GM is the largest manufacturer of cricket bats in England. This is a great choice of cricket bat for 12 year old kids, which is a great time to get serious on your cricket!
The Six6 Bullet Cricket bat from Gunn & Moore is a sure winner!
---
Best Multipurpose Bat for Leather Ball and Hard Tennis Ball
Some play cricket seriously and some play for fun. There are some people who play with a cricket ball and others who play with a tennis ball. This following cricket bat recommendation is for those who play casually.
The Genius Grand is a multi-purpose cricket bat from MRF is Virat Kohli endorsed and carries his signature in the sticker. It is made of poplar willow, which means it is best suitable for cork ball.
This cricket bat is ideal for casual players and is the best one under 7000 in India.
Other Famous Cricket Bat Brands
Cricket bats are manufactured in India, Pakistan, England, Australia and New Zealand. There are a host of manufacturers who produce world class cricket bats and gear. Here is a short guide to the top cricket manufacturers of the world whose bats were not reviewed but are available in India.
Also check out Swami's take on The Best Football Boots That You Can Buy Online In India 
Kookaburra cricket bats, named after a species of kingfisher is are made in Australia by Kookaburra Sport. Made popular by a host of top notch Australian cricketers, the company stands synonymous with quality. Kookaburra cricket balls are the most widely used balls in international cricket.
Some of the most famous cricketers who use kookaburra bats are Jos Butler, the destructive English wicketkeeper bat; Mike Hussey of Chennai Super Kings and Australia; Glen Maxwell, the chief destroyer in the current Australian team, the supremely talented South African batsman, AB De Villiers and Adam Gilchrist, the most successful wicketkeeper batsman of all time.
---
Surridge Sport
This company was established in 1867 by Percy Stuart Surridge in England. They are credited with the innovation of reinforced toe ends for cricket bats to increase their durability. They are an established cricket manufacturing company with long history and pedigree. The hanging SS logo was a familiar sign for those who played around 1980s.
They are not visible in the Indian market much nowadays and our own SS brand has taken over the market by storm! Their bats are only available from the Stuart Surridge website.
RN Sports
Legend has it that Saeed Anwar, the Pakistani cricketer picked up a random RNS bat when visiting a sports shop in Chennai and proceeded to score 194 runs vs. India at Chepauk during the 1997 Pepsi Independence Cup series between India and Pakistan. It was then a world record. It created a spurt in growth for the brand then.
The brand though is not very visible on Amazon but continues to sell well. Their range is called Larsons. Their bats are only available from the RNS Larsons
SF Cricket
Stanford Cricket or SF as the brand is known is an Indian cricket goods manufacturing company with presence in many countries including England. Their range of cricket bats includes the Glitz, Sapphire and Black Edition to name a few.
Mahela Jayawardane and Daniel Vettori former captains of Srilanka and New Zealand respectively and Eoin Morgan, the present English one-day team captain are some of the famous names who use SF range of bats.
---
Also check out Swami's take on Best Basketball Shoes in India
How to Take Care of Your Cricket Bat
Now that we've reviewed all the best cricket bats that one can buy in India, let us better understand how cricket bats should be taken care of.
Prepare your bat before you use it!
A cricket bat is made of wood, willow to be precise. Willow is chosen because it is fibrous and has lot of cushioning space inside that allows excellent rebound when the ball is hit with minimal shock. All cricket bats must be "seasoned" or knocked in properly before regular use. A new bat can be damaged if used without proper preparation. Also, a properly knocked in bat attains peak performance and retains it for a longer time. Let us see how to take care your bat.
Oiling a Cricket Bat
Knocking in a cricket bat or seasoning involves two steps. The first step is oiling. Raw linseed oil should be applied in a couple of coats on the front and back of the bat and allowed to dry. This is done with dabbing the bat with a piece of cloth rinsed in linseed oil. This allows the wood to settle down and bind.
Linseed oil is available from Amazon here
Knocking in or Seasoning a Cricket Bat
Once oiling is done, a wooden mallet or a ball mallet should be used to tap down the edges and playing face of the bat slowly. This blunts the edges and stops the wood from splintering when it meets the ball. Knocking in also compacts the bat and enhances its driving power.
Let us now take a look at the following two videos to better understand the process of knocking in a cricket bat.
You can get mallets from Amazon here
Also check out Swami's take on Best Badminton Shoes In India
Protect Your Bat while you use it!
Bats have a rough life! If you play regularly dust, moisture, constant impact of cricket ball on the bat can all wear down your bat. Here are a couple of simple add-ons that can prevent damage.
Toe Guard
These are made of specialized rubber strips. A good toe guard helps the bat from absorbing moisture from the ground, swelling and splitting.
It will also protect the bat from having to deal with "yorkers" which can cause damage to the toe end of the bat.
---
This is a tape that is stuck on the face of the bat. Again, it prevents moisture from affecting the bat surface and holds the bat together.
Good quality tapes can be bought on Amazon. Usually, this is stuck vertically in strips to cover the bat face.
This is an important piece of accessory. A good cricket batting rubber grip prevents shock and helps you hold the bat securely and prevent it from slipping away during strokes, which can damage the bat.
Most bat manufacturers also sell their own brand of handle grips separately. These are readily available on Amazon
---
5 Things to Keep in Mind when you buy a bat
Ensure it is an original, either from the manufacturer or from a reputed seller. Check seller ratings
Look for small variations in spelling that could be the hallmark of look-alikes. MRF vs. WRF
Check the size guide for the correct size for your age and height.
Don't forego the protection gear. They help extend the life of your bat.
Follow bat care instructions thoroughly to prolong the life of your bat. Cricket bats are costly and get value for your money by being proactive.
Also check out Swami's take on the Best Badminton Rackets in India
Thank you for reading our review. We hope you found it useful.
Now that you have a good idea about the best cricket bats in India to buy, we wish you luck with your purchase! Pick the bat ideally suited to you and have a great innings!
Featured Image of Sachin Tendulkar by: Pulkit Sinha
About the Author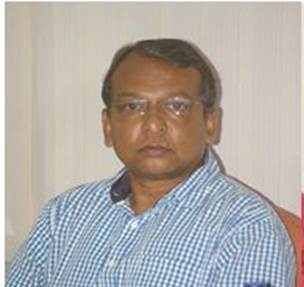 Senthil is a sports nut and played cricket actively at district league level. He also used to run a sports shop, specializing in cricket goods with first-hand experience in picking the best cricket bats. He has visited almost all the leading manufacturers of sports goods in India. In this article, he uses his firsthand knowledge of cricket bats to offer some sound advice on your purchase.
---
---